Josh & Cis | Rock n Roll Wedding
Leopard print bridesmaids, what more do you want.
I can honestly say that this wedding is like no other I've ever photographed and will probably be like no other wedding I will photograph. Reason why? Because this wedding was completely based around the couple and it was exactly them.
Josh wore the most incredible pink velvet suit with the coolest Bloody Mary Metal rings. Cis a short black Lazy Oaf dress with a crown and glory veil. And their bridesmaids all wore leopard print in a mix and match style that worked perfectly and made them all comfortable. Because lets be honest there's nothing worse than wearing something you don't feel good in. Cis doesn't like flowers, so instead the incredible Rachel Emma made them some celestial bouquets with matching button holes. Their venue was Cicely's Step Dads converted Church and all the decorated was done by them both, except for their amazing photo booth wall created by Mariel Osborn.
'' WE THOUGHT AS LONG AS WE KEPT IT ON THE RIGHT SIDE OF SHODDY AND EMBRACED THE DIY LOOK, THEN IT WOULD WORK OUT BETTER THAN TRYING TO HIDE EVERYTHING! ''
Everything certainly looked incredible and I feel incredibly lucky to have been a part of such a personal wedding.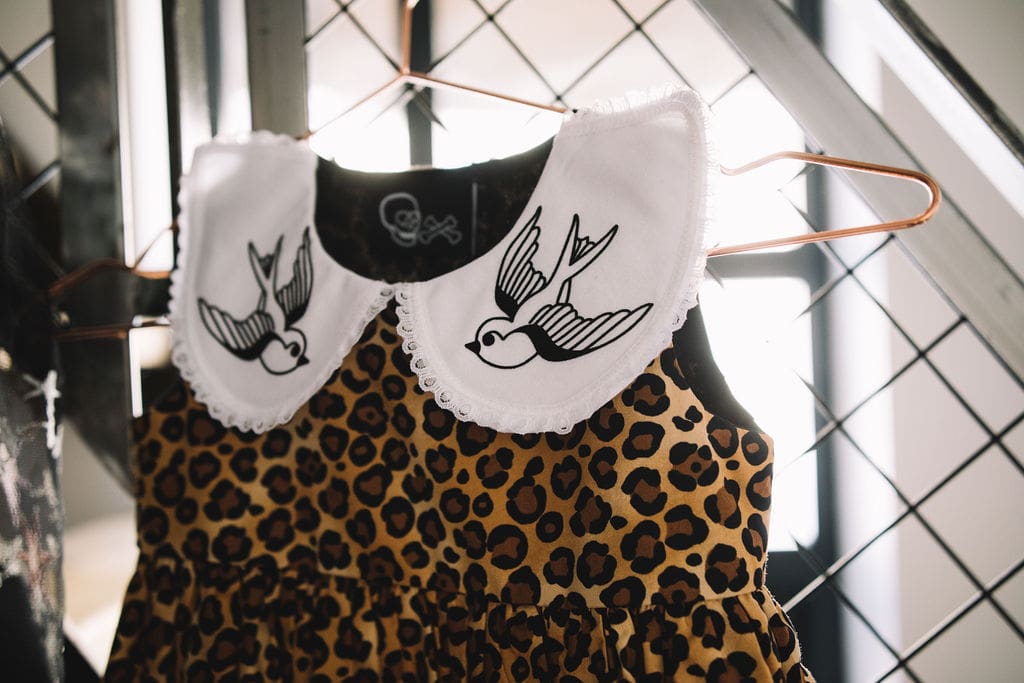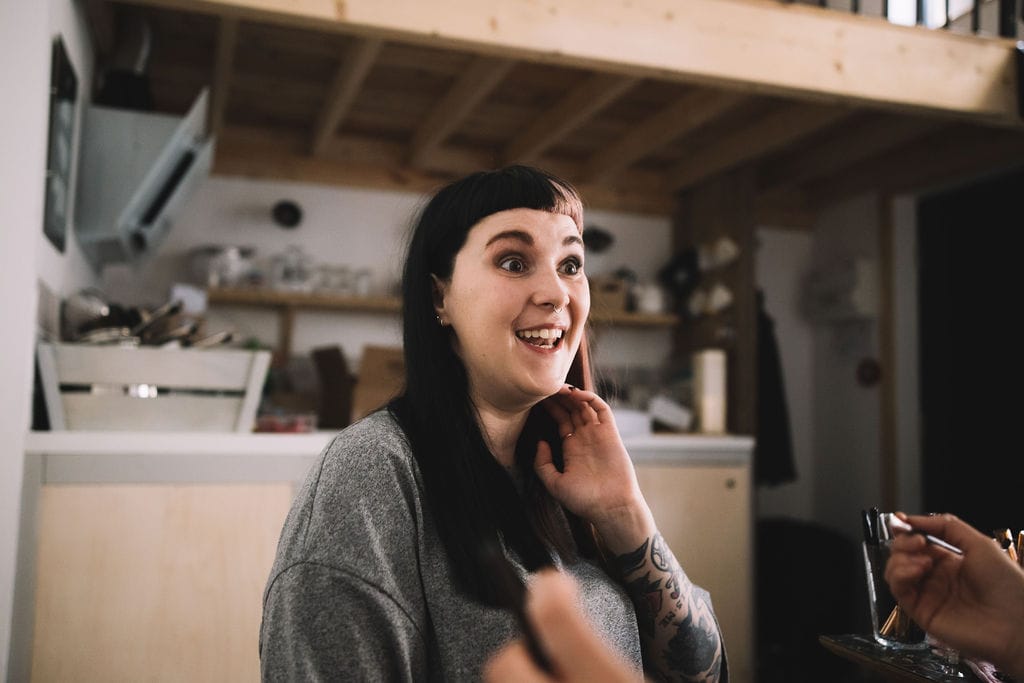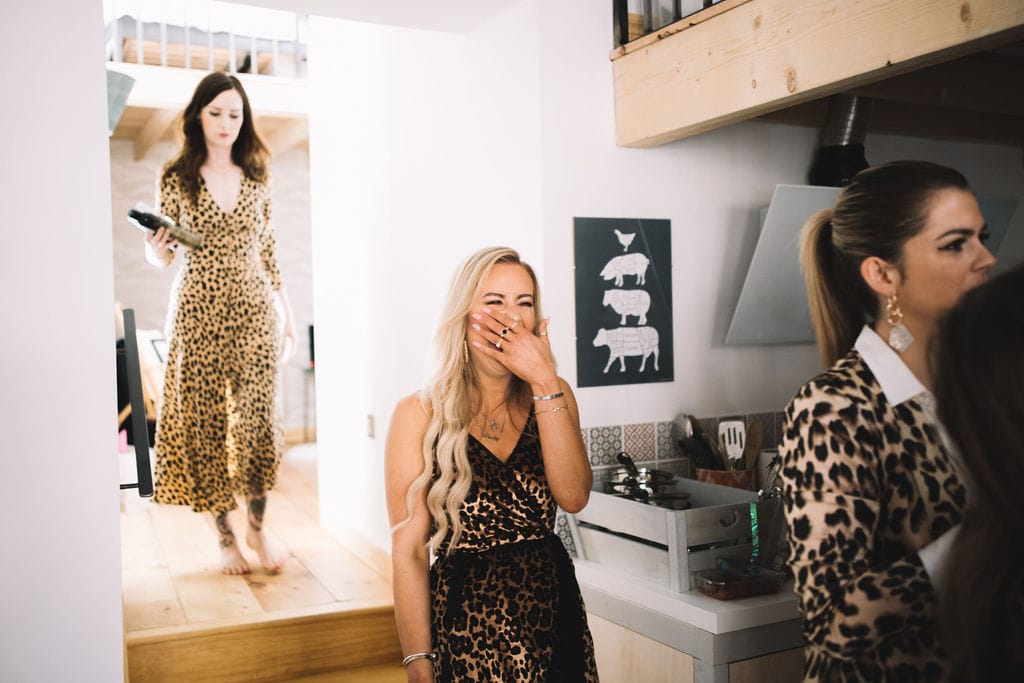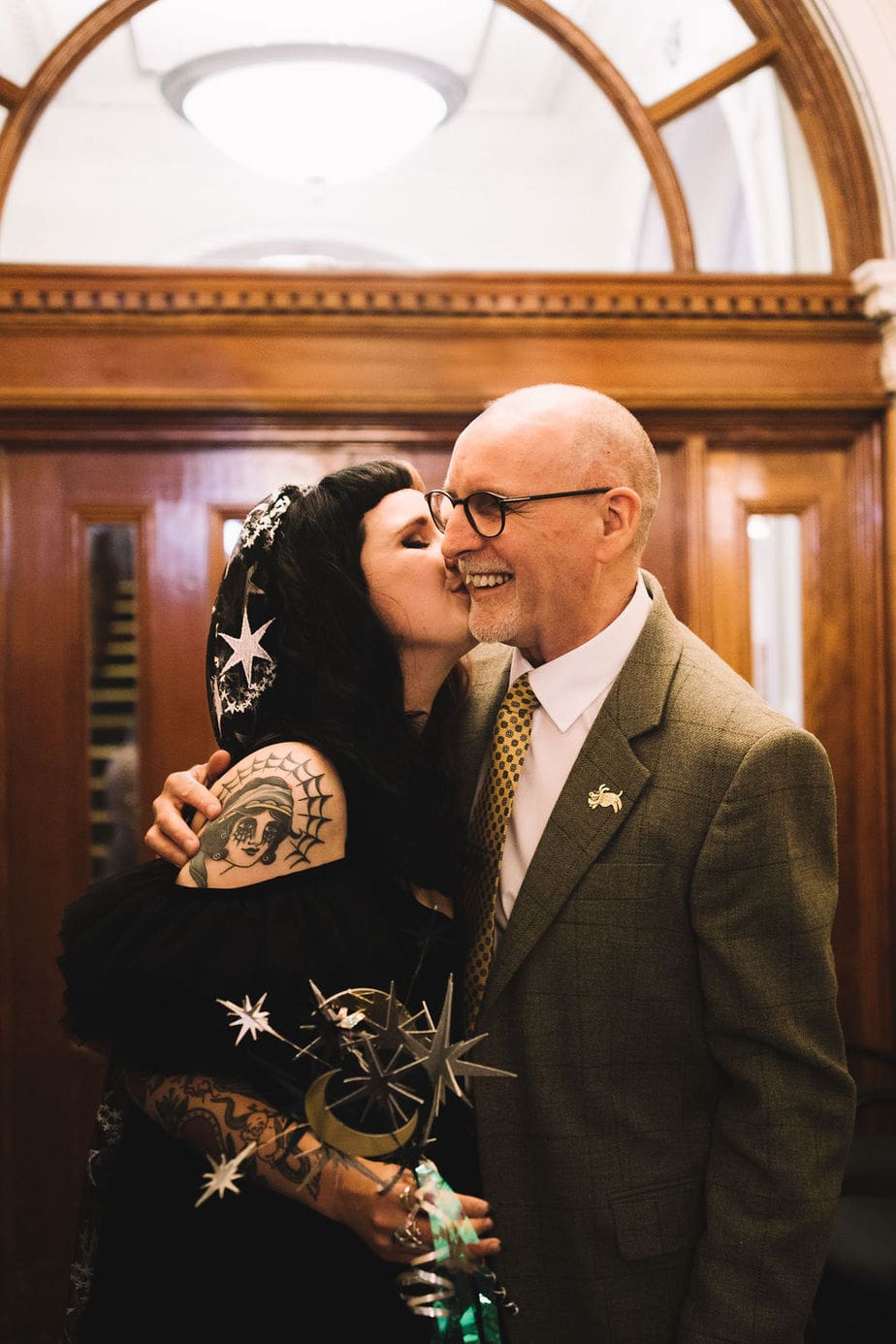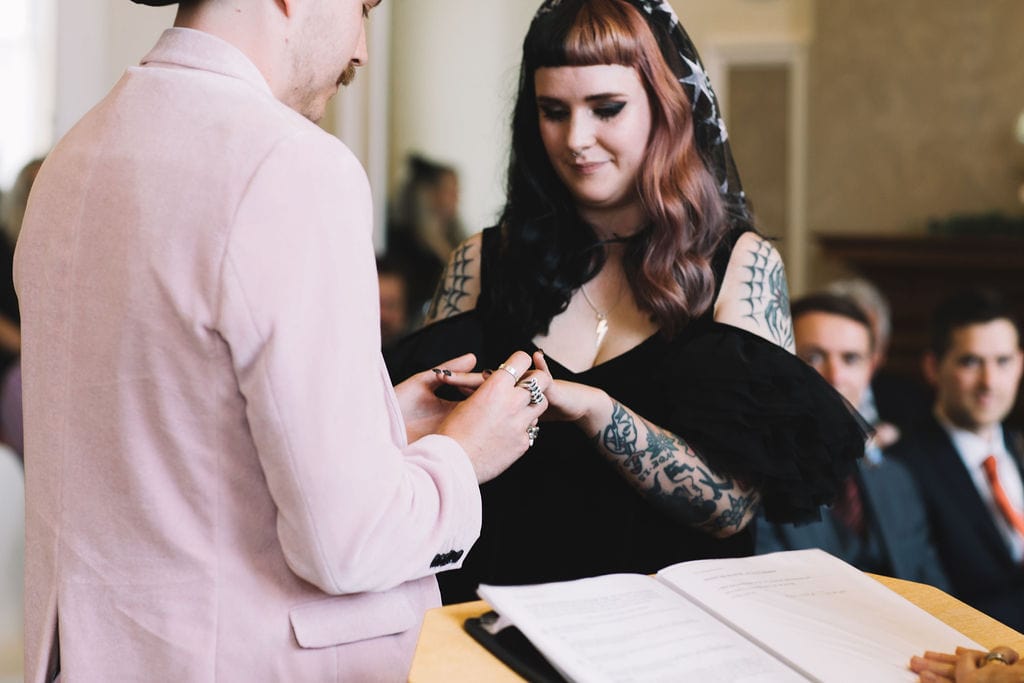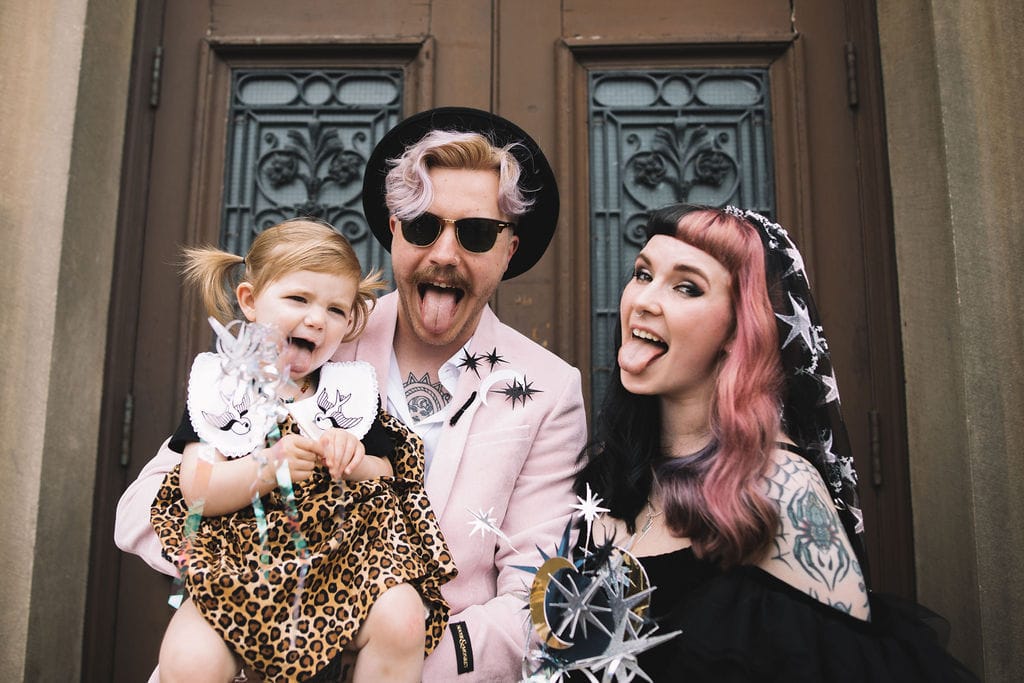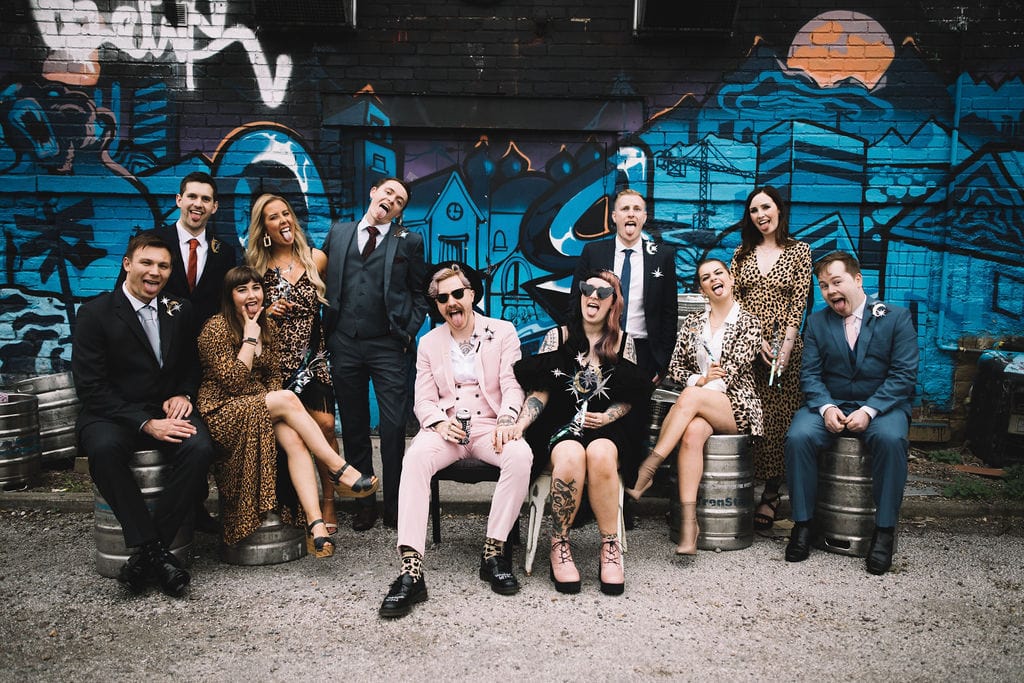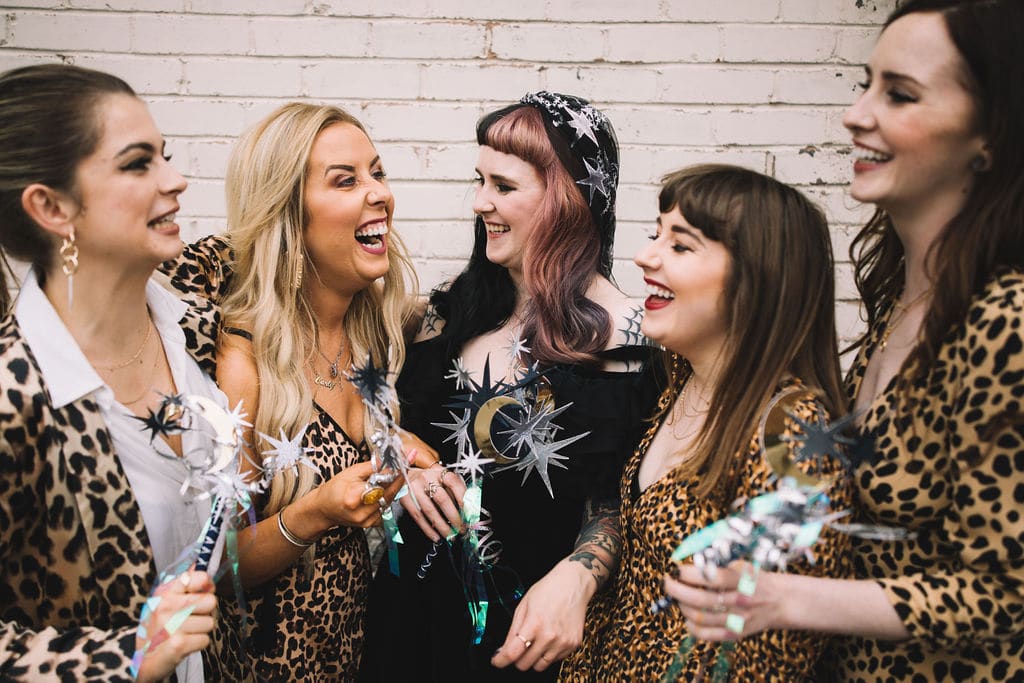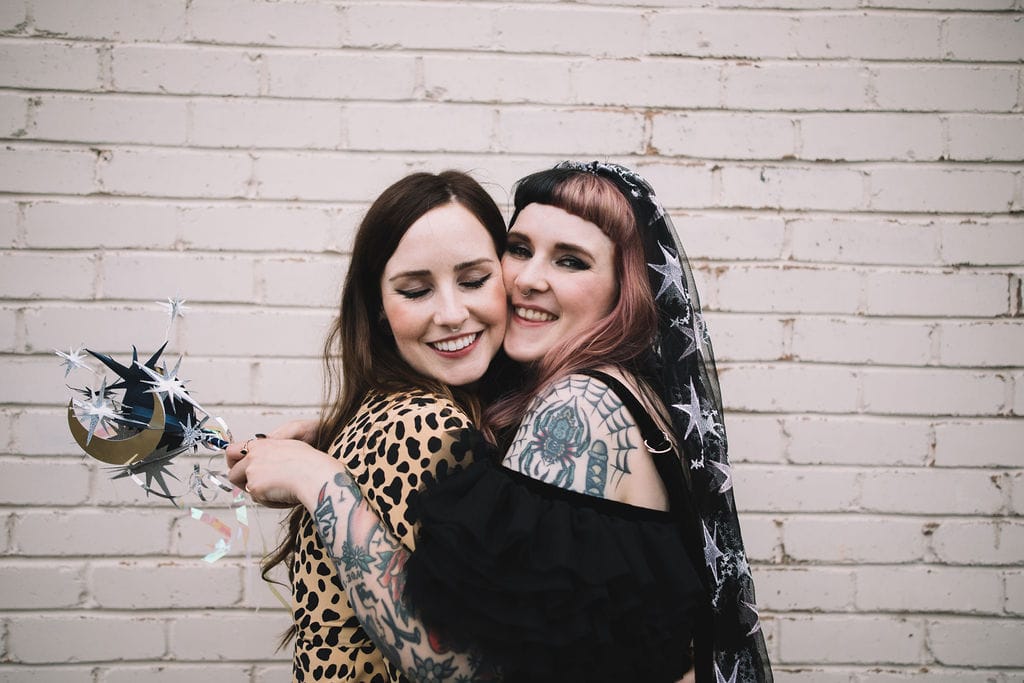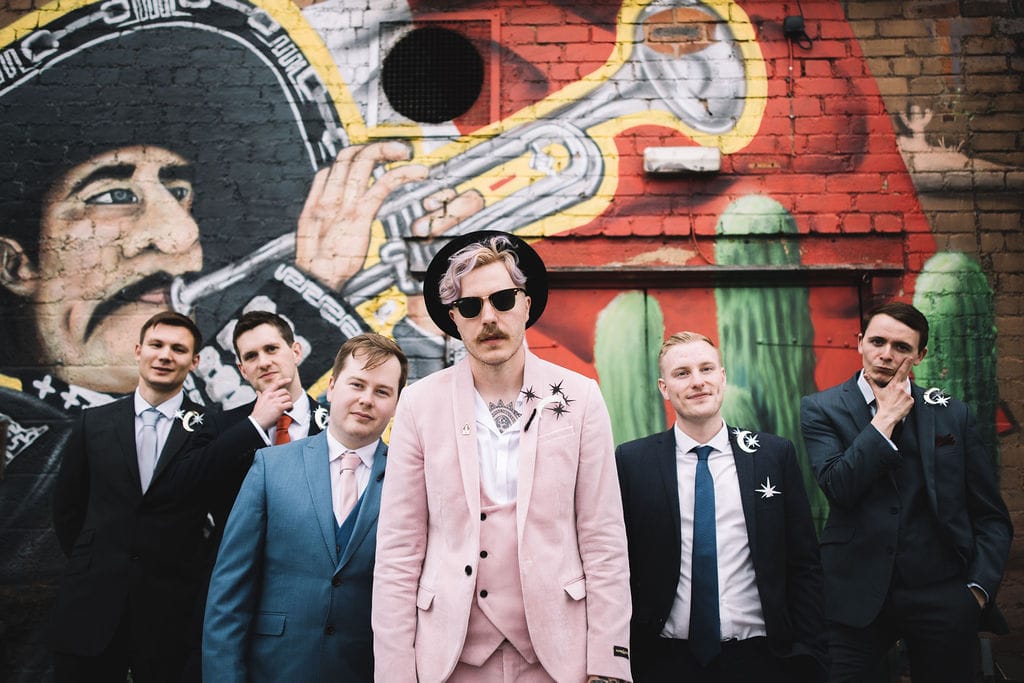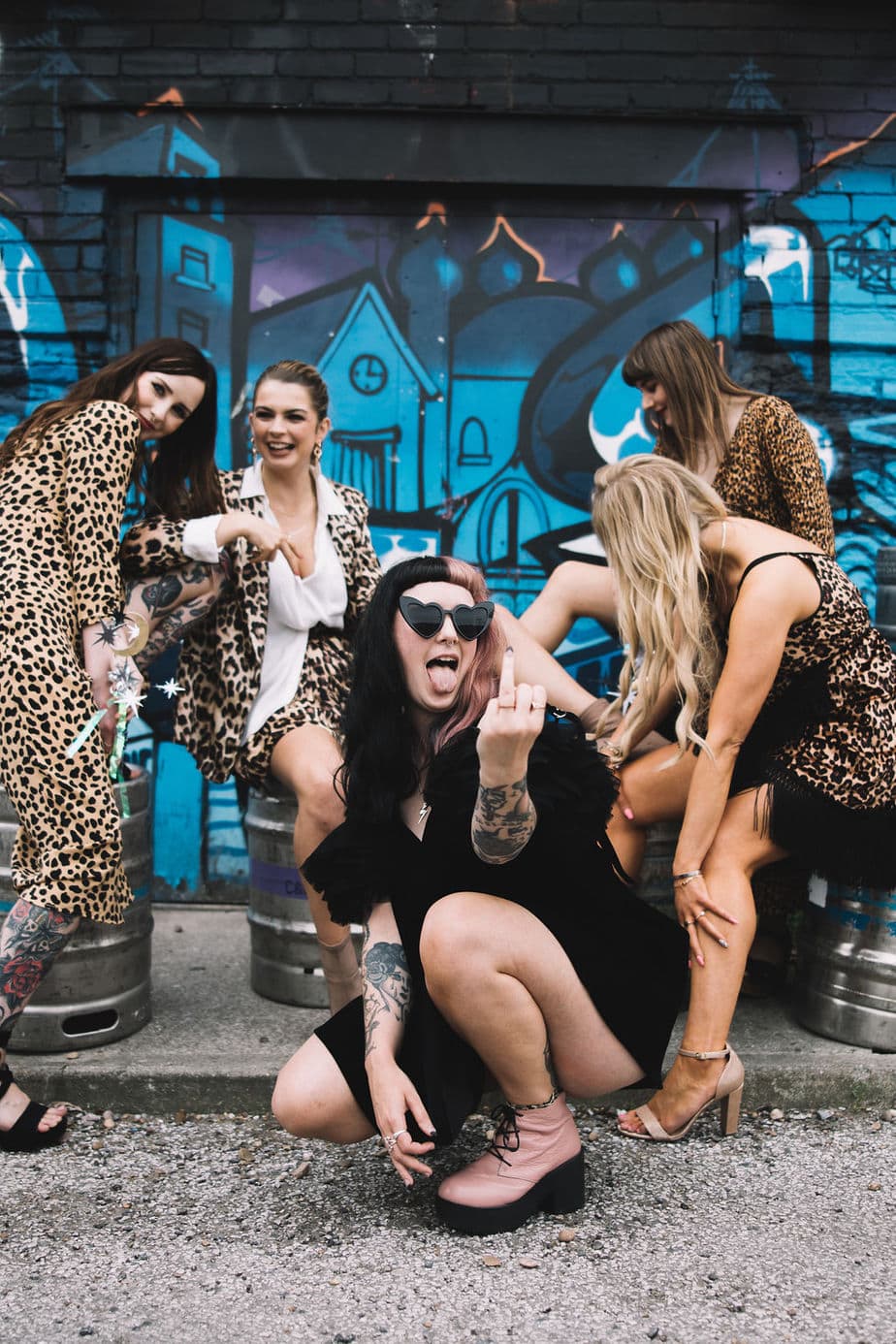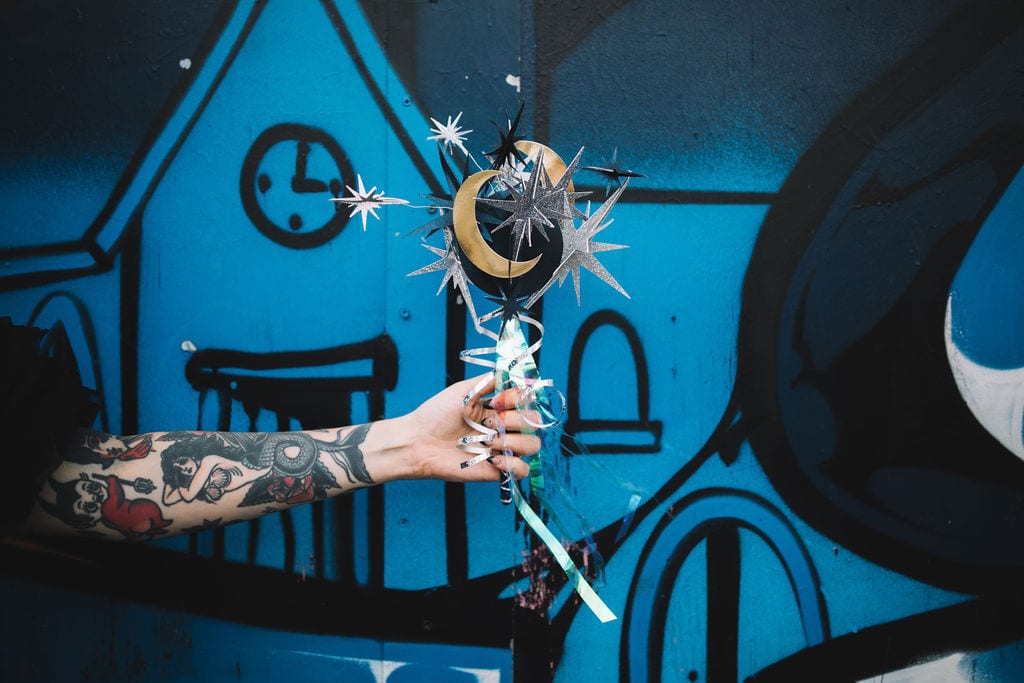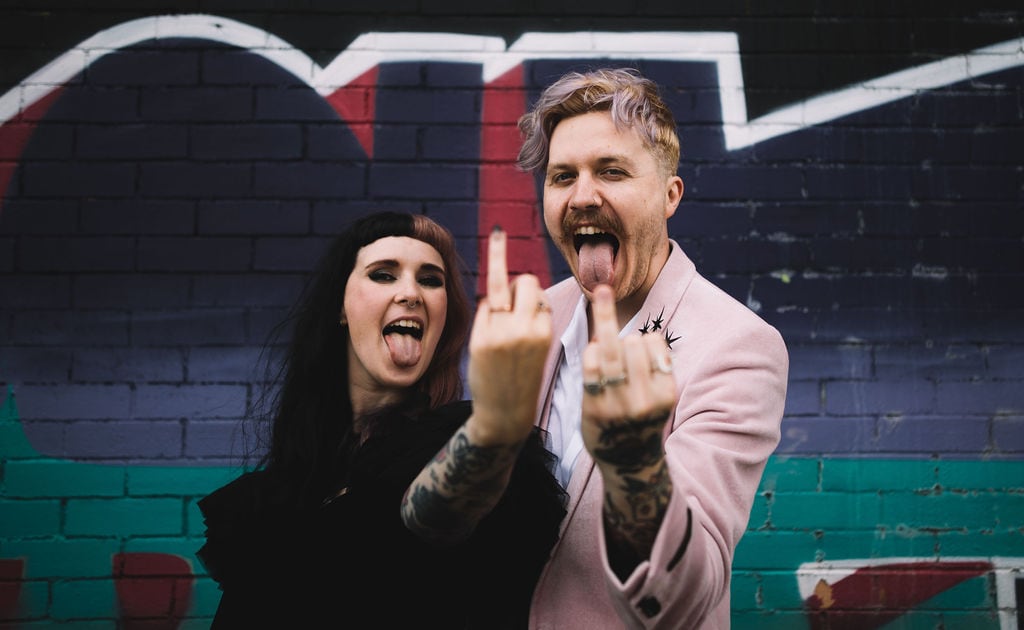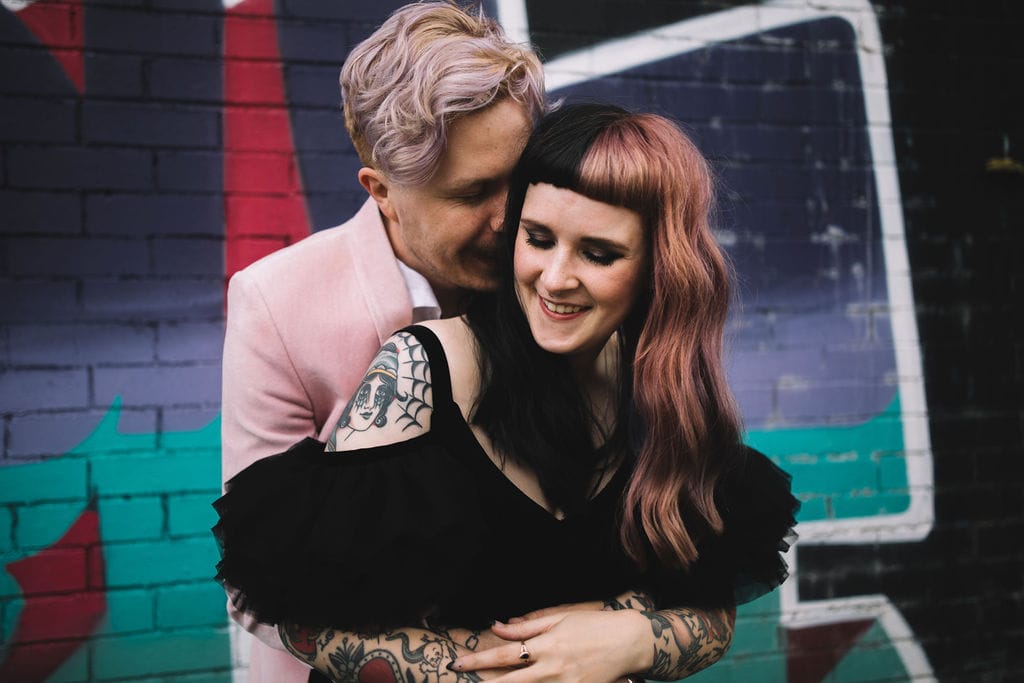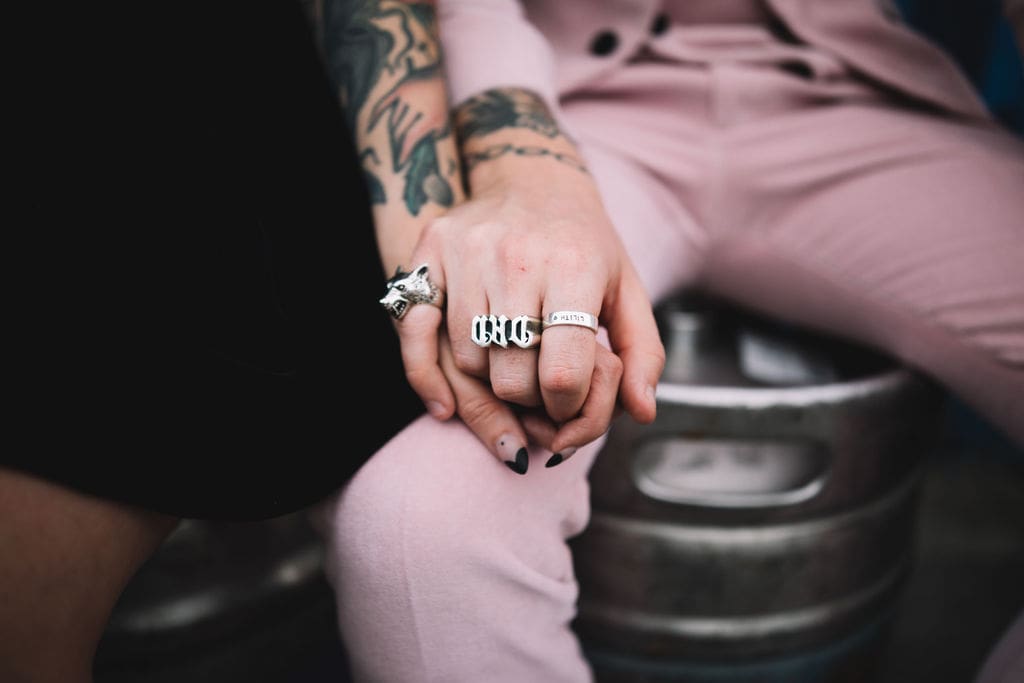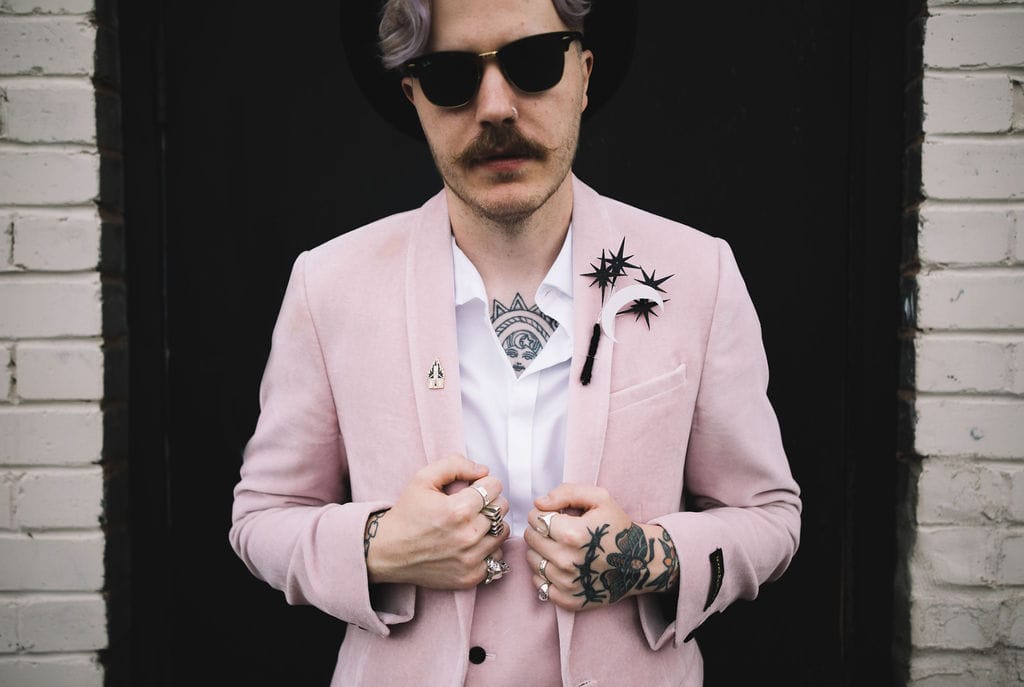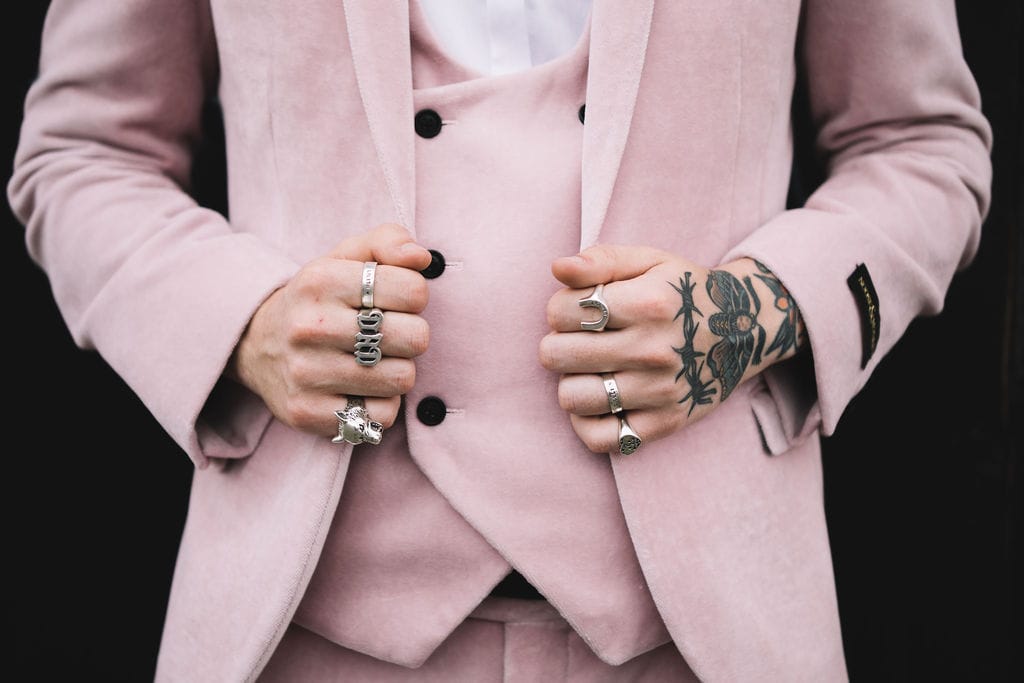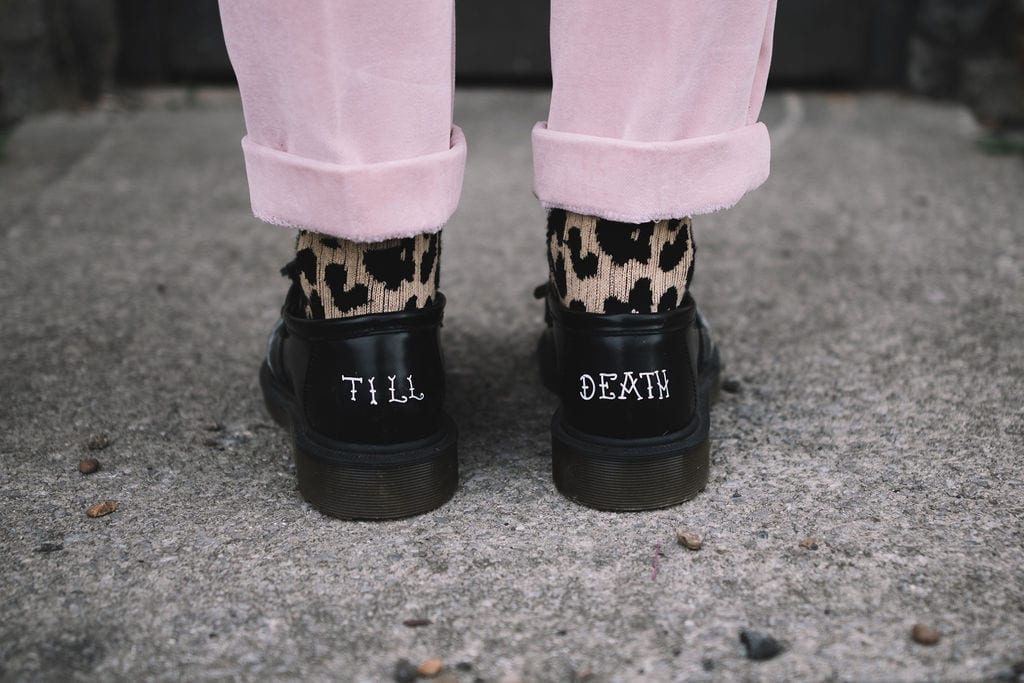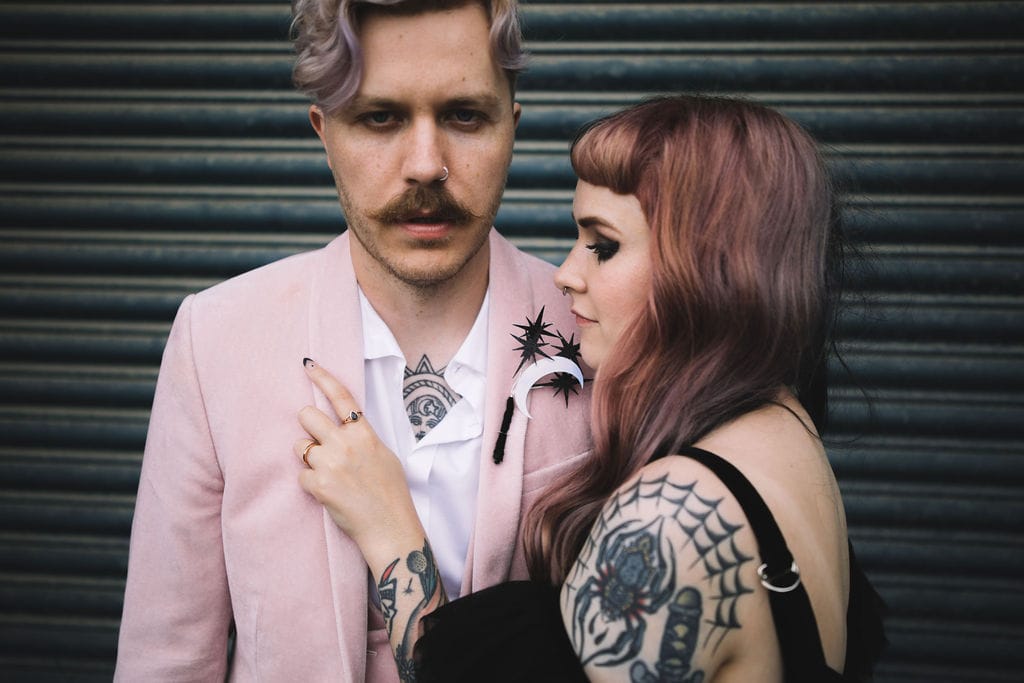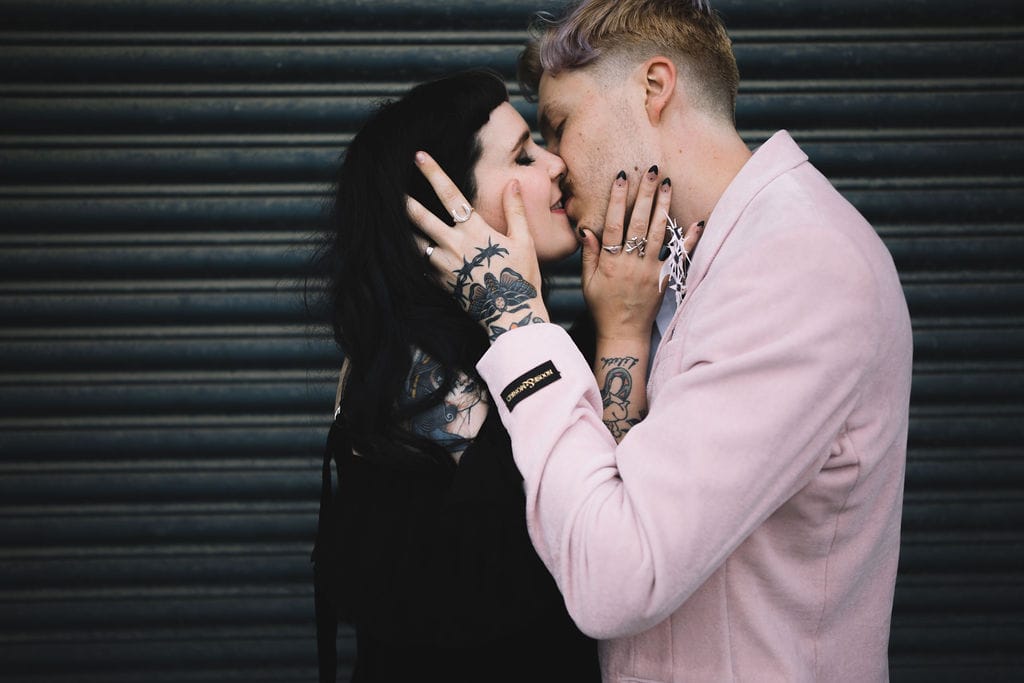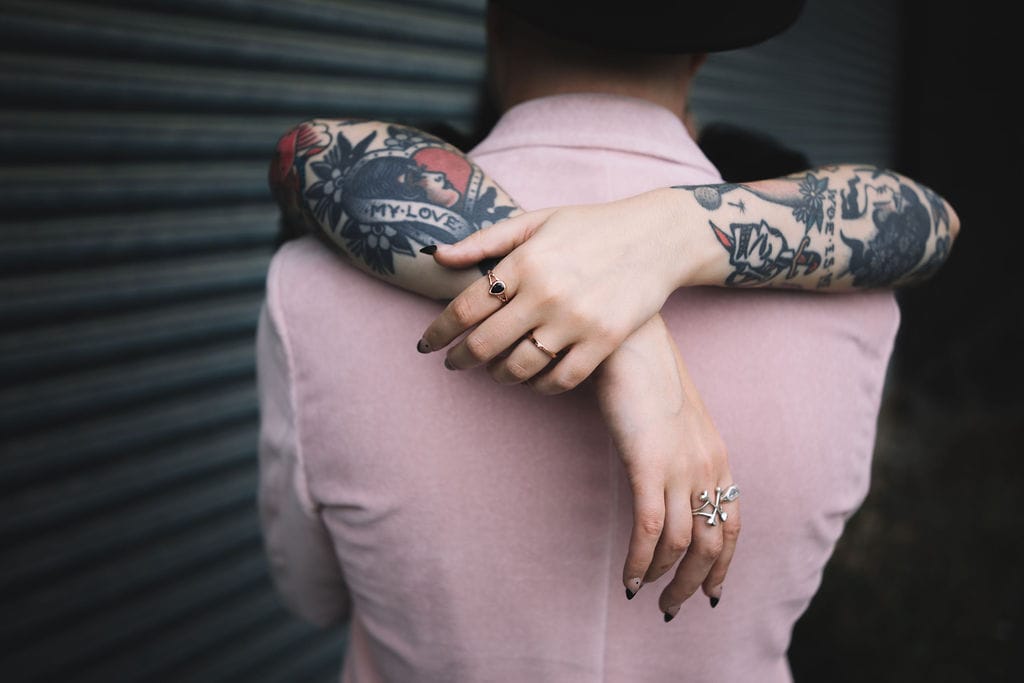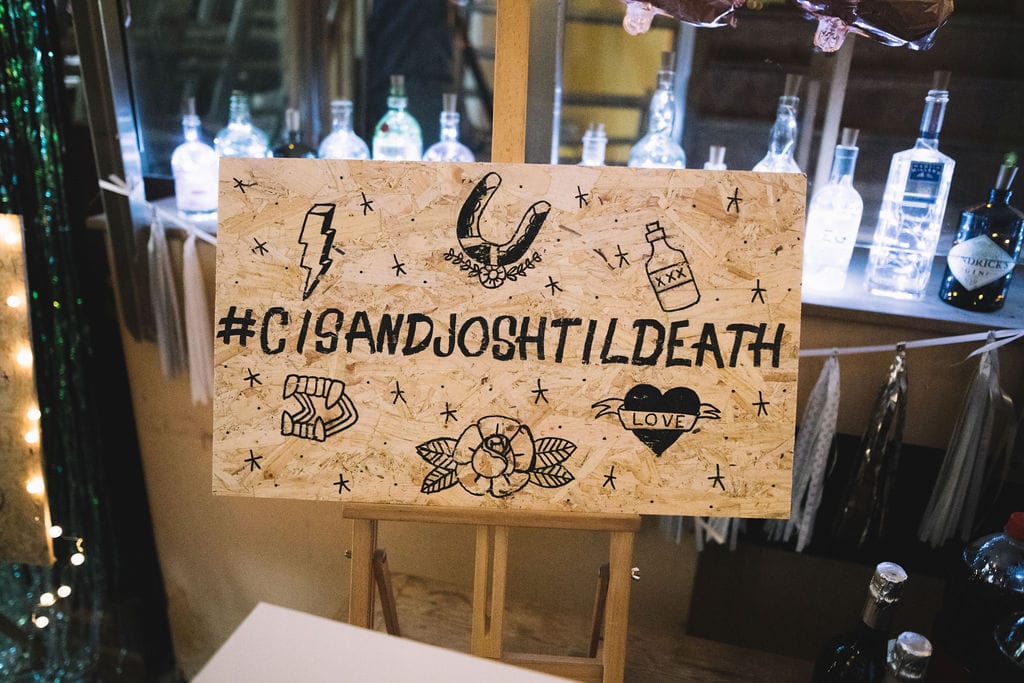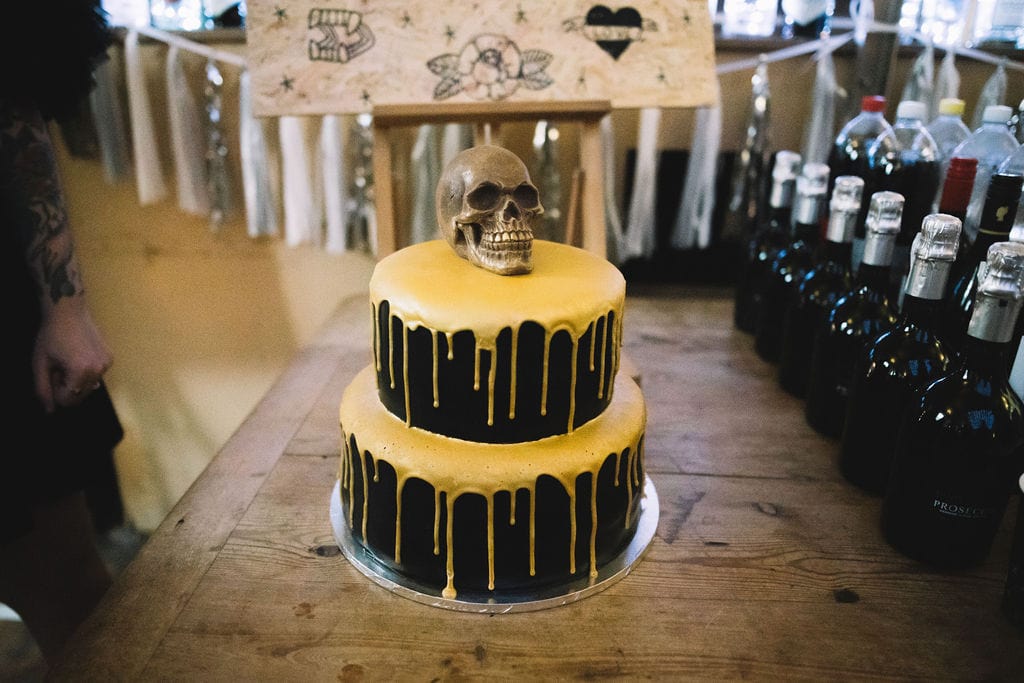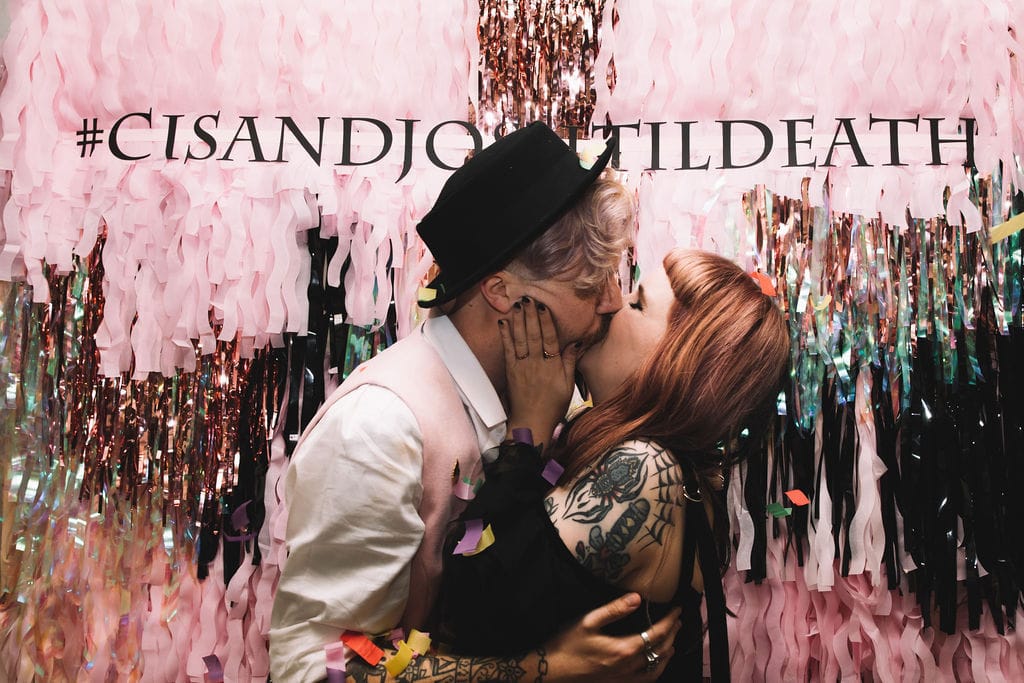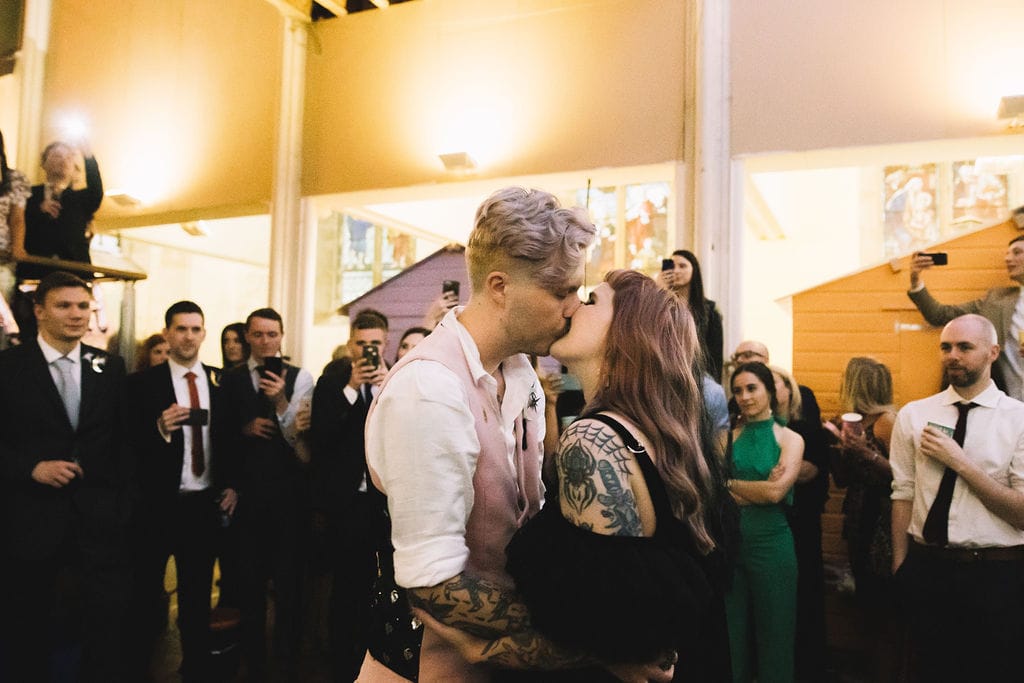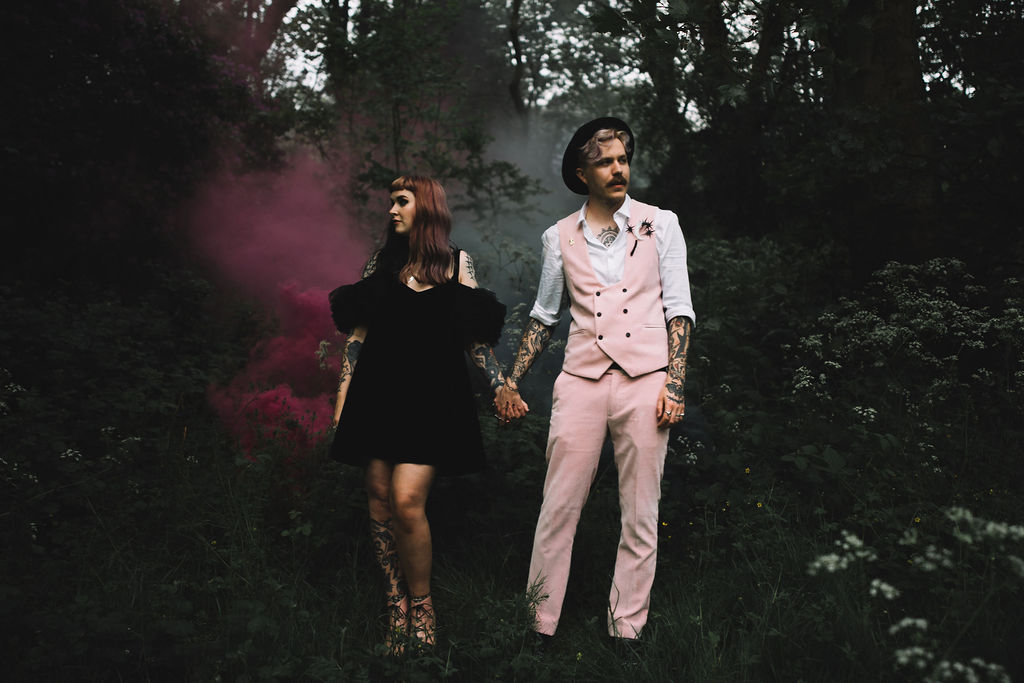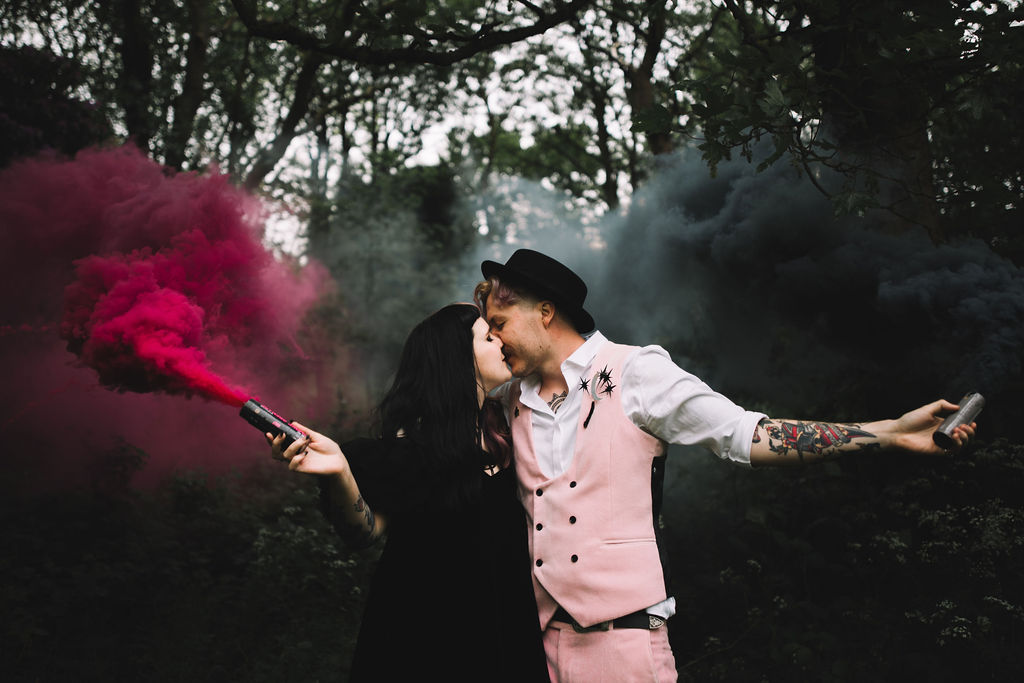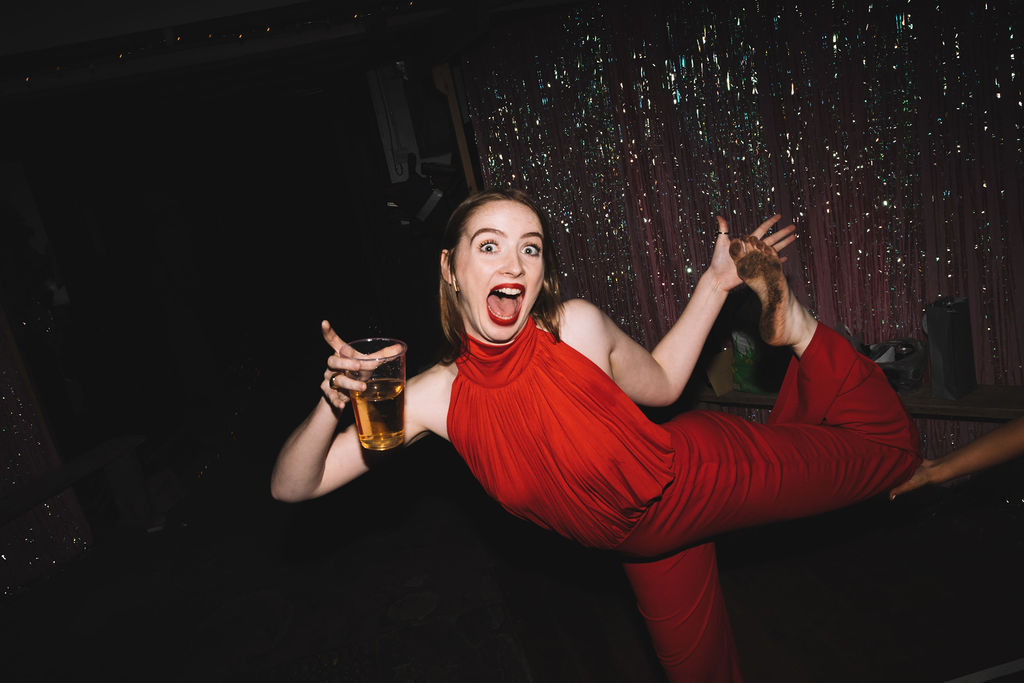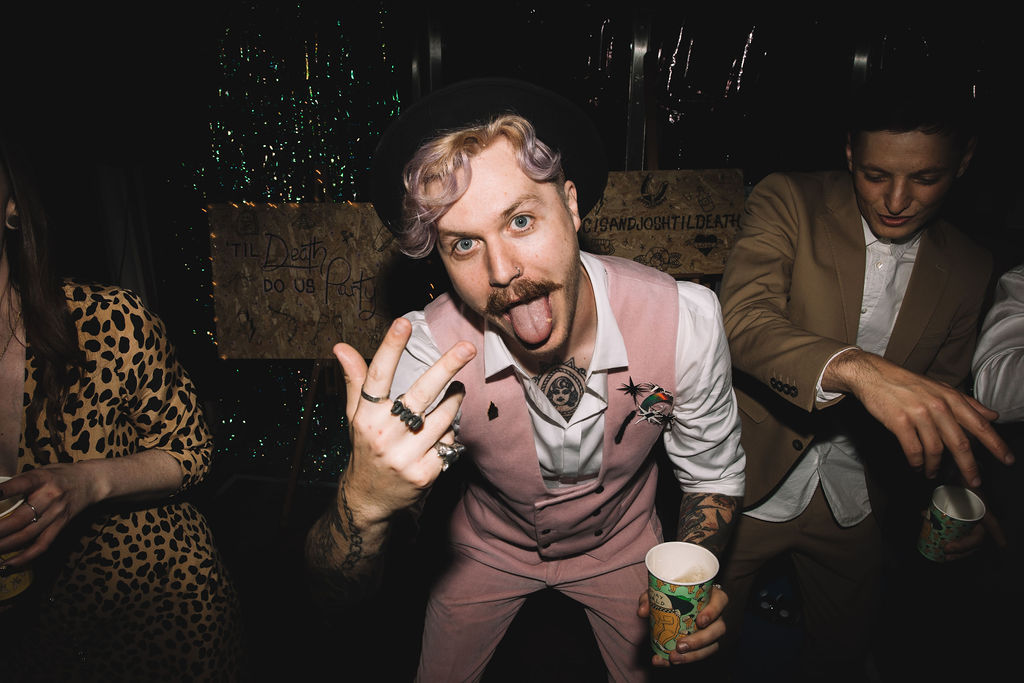 See their pre wedding/ Family shoot here. Also published in Rock n Roll Bride magazine and over on the un wedding blog!